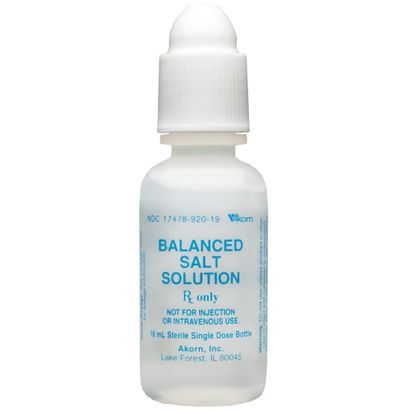 Balanced Salt Solution 15ml (Manufacturer may vary)
Item# IWM900761
FREE SHIPPING Over $79! * Pet Food & Other Exclusions
Vetmedin is in limited supply. Orders placed will be shipped as product continues to come off backorder.
Description
Balanced Salt Solution a sterile, irrigating solution, low particulate, physiological solution which is isotonic to ocular tissue and contains electrolytes required for normal cellular metabolic functions. Balanced Salt Solution is used for irrigation of eyes, ears, nose and or throat during a variety of surgical procedures.
Indications
For use as an intraocular irrigating solution during intraocular surgical procedures involving perfusion of the eye.
Reviews